Celebrate the exciting possibilities that await you at Admitted Student Day. This is your moment!
The Admitted Student Day events and registration have passed for the 2022-2023 academic year. 
Date & Time
No dates or times currently scheduled for this event.
What to expect:
Early Bird Tours, including full campus tours and residence hall tours.
Sessions by academic major, as well as specifically for students and parents.
Campus tours and financial aid meetings throughout the afternoon.
Starbucks and the Rider bookstore are open all day.
Lunch will be provided.
Campus is open for you to explore! Feel free to roam through buildings and check out the place you may call home in the fall.
Admitted Student Day Grant Giveaway
Want one more reason to attend Admitted Student Day? Rider is awarding up to $10,000 total in grants at the April 1 event. Five lucky students will be awarded one $2,000 grant each. For your chance to win, make sure you officially check-in at Admitted Student Day on April 1 and are present during the closing session in the Student Recreation Center (SRC) when the winners are announced at 1:45 p.m. See terms and conditions below for details.*
Have questions? Contact us at [email protected] or 609-896-5042.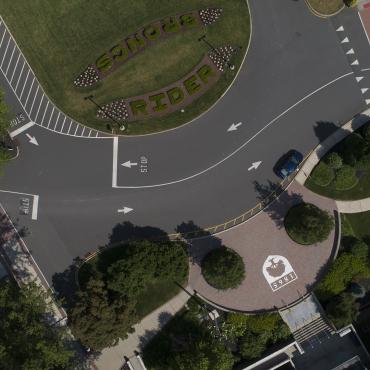 *Admitted Student Day Grant Giveaway Terms and Conditions
Prizes: One (1) $1,000 grant and two (2) $500 grants to be awarded per Admitted Student Day event on February 11, 2023 and March 4, 2023. Additionally, five (5) $2,000 grants to be awarded at the April 1, 2023 Admitted Student Day event. Maximum of eleven (11) grants will be awarded in total. These are one-time only grants to be used in the Fall 2023 semester. The funds will be applied to the student's total term bill. Grants cannot be transferred, redeemed for cash or substituted by the winners.
Eligibility: Students must be admitted to Rider University as undergraduates for the Fall 2023 term and must attend the Admitted Student Day event on February 11, March 4 and/or April 1, 2023. Students may increase their odds of winning by attending up to three Admitted Student Day events. Student names will be collected during event check-in and students must be physically present at the event when winners are announced. Only one prize per person will be awarded. Household members and immediate family members of such individuals are not eligible to enter or win. Winners must enroll for the Fall 2023 semester to receive the grant.
Winner Notification: Grant winners will be selected in a random drawing during each Admitted Student Day event and the students' names will be called during the closing session at approximately 1:45 p.m. Students must be present to be eligible for a chance to win.
Grant Recipient Publicity: Grant recipients will be required to supply their image and agree that by entering the giveaway, they grant to the University, without any limitation or further compensation or notice, the right to use and publish their name, appearance in videos, voice and/or likeness in any and all media, worldwide, for the purpose of advertising and promoting the University and for future grant/giveaway programs sponsored by the University.
The University reserves all rights to disqualify any participant, winner or submission and may refuse to award any prize to a person who is deemed ineligible and/or has violated any rule.