Service Support 
The Office of Service & Civic Engagement staff are available to meet with student clubs and organizations to identify meaningful service experiences in the community that connect with each group's mission and goals. OS&CE staff can facilitate the development of service initiatives and implementation of projects that are mutually beneficial to the community and Rider students.
If you are interested in hosting a Community Assistant (CA) Program in collaboration with The Office of Service & Civic Engagement please reach out to [email protected].
Rider Resource Pantry
If you are interested in hosting a Community Assistant (CA) Program in collaboration with The Office of Service & Civic Engagement please reach out to [email protected].
Fall 2021 Hours of Operation:
Monday - Thursday 11:00AM - 5:00PM

Wednesday 6:30PM - 8:30PM

Friday 10:00AM - 2:00PM
The Pantry is open for in person-walk ins. We continue to offer a wide variety of non-perishable food choices, a limited selection of frozen foods, personal care items, and school supplies for any student in need. We are pleased to now have fresh fruits, dairy, and eggs available as well.

To arrange pick up outside of regular hours of operation, please email [email protected] to schedule an appointment.
WhyHunger Hotline
The WhyHunger Hotline refers people in need across the U.S. to food pantries, soup kitchens, summer meals sites, government nutrition programs and grassroots organizations, especially those that provide access to nutritious foods and nutritional support services.
Call 1(800) 5-HUNGRY or text your zip code to 1-800-548-6479
Donations are Welcome
Please view our Pantry Wish List for items that are needed in the pantry. Smaller donations can be dropped off in cranberry bins across campus. 
Please reach out to The Office of Service & Civic Engagement via [email protected] if you have any questions, comments, or concerns.
Monetary donations can be made online. You must select "The Student Food Pantry Fund" as the designation.
How to Donate Guest Meal Swipes to Students in Need:
Sign into BroncNation and Select "Forms"
Click START next to the form titled, "Donate a guest meal to students in need"
Fill out the form and click "Next" to submit the form
Thank you for making a difference in a student's life.
Pantry Wish List
Rider Resource Pantry Amazon Wishlist
Non-Perishable Food Items: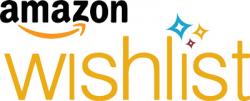 Peanut Butter
Squeezable Jelly
Microwavable or Boxed Rice
Canned Tuna or Chicken Breast
Nuts
Fruit Cups
Shelf Stable Reduced Fat Milk
Shelf Stable Almond Milk
Soup
Granola Bars
Microwavable Mac and Cheese Cups
Crackers 
Parmesan Cheese
Cooking Oil
Salad Dressing
Chicken Broth
Box of Pasta
Mayonnaise
Pasta Sauce
Hormel Compleats
Idahoan Mashed Potatoes
Dried Herbs and Spices
Personal Care Items:
2.5-oz Toothpaste
Tooth brushes
Body wash
Deodorant
Detergent
Feminine Hygiene Products
In an effort to provide resources for students who have considerable financial need and are food insecure, you can  donate your unused guest passes to provide meals in Daly's or Westminster Commons for students in need. If you have a residential meal plan and  would like to donate one or more of the five guest meals included in your plan, please complete the form in BroncNation.
Thank you donors!
Whole Foods in Princeton selected the Rider Resource Pantry as their bag donation recipient from January 1st, 2020 through June 30th, 2020. Nickels for Nonprofits program works in partnership with our shoppers. As they bring reusable bags through check-out, they may opt to either keep or donate their nickel per bag to benefit our local nonprofit partner—they add up quickly.The Rider Pantry is a proud participant of the Panera Day-End Dough-Nation™ program. Unsold bread and baked goods are donated to the Rider Pantry once a week.