Members of the President's Society of Donors are leaders in providing financial support that broadens the Rider University student experience and ensures that the institution has the resources to continue to offer the finest possible education. Annual Donors of $1,000 or more are recognized as members of the President's Society. Their generosity demonstrates their pride in the University's achievements and their belief that a Rider education plays a critical role in our society.
Members of The President's Society of Donors receive acknowledgment in the University's Honor Roll of Donors and receive special invitations to attend exclusive University events.
Questions? For more information about giving clubs or donor recognition, please contact Donna K. Green, Senior Director of Development at 609-896-5370 or [email protected].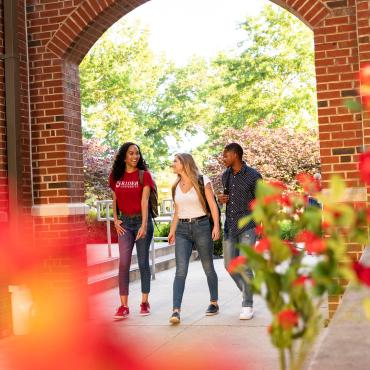 You Can Make a Difference
Regardless of the area you support each year, or how much you choose to give, the impact of your gifts is powerful. Collectively, annual gifts influence Rider's ability to meet new opportunities and emerging needs while also honoring the timeless tradition of giving back.
Give Now
For More Information:
Senior Director, Development
Moore Library
dgreen [at] rider.edu
(609) 896-5370