The pin is both a memento and a symbol. As a memento, it modestly conveys our appreciation for your planned gift commitment. It is also a tangible indication of your enrollment in the Leonard Olsen Legacy Society. As a symbol, it unequivocally makes a statement about your belief in the importance of our future mission.
We would be gratified and honored to provide you with a Legacy Society pin if you have:
Provided for Rider in your will or trust.
Designated us as the beneficiary of a qualified retirement plan, savings bond, bank account, or life insurance policy.
Created a planned gift that returns fixed or flexible income to you or others.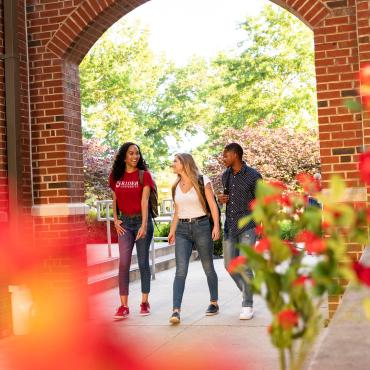 You Can Make a Difference
Regardless of the area you support, or how much you choose to give, the impact of your gifts is powerful. Your gift influences Rider's ability to meet new opportunities and emerging needs while also honoring the timeless tradition of giving back.
Give Now
Benefits
Members of The President's and Legacy Societies receive the following benefits:
Acknowledgment in the University's Honor Roll of Donors
Special invitations to attend various University events
Questions
We welcome the opportunity to have a confidential conversation with you at no obligation. If you feel you should be a member of Leonard Olsen Legacy Society, or would like information, please contact Dan Pinto, Director of Planned Giving, at 609-896-5233 or [email protected]
If you would like more information about establishing a named endowed scholarship fund or an annual current use scholarship fund, please contact 609-896-5344.