Welcome to the Office of International Education!
The Office of International Education is the University's "gateway" to a world of opportunities for academic, professional and personal growth in the 21st century. The integration of the world's economies, record levels of human migration, as well as social, economic, political and environmental issues of worldwide dimensions, make it clear that NOW is the time to develop the intercultural knowledge and skills to succeed and flourish.
Whether you are a domestic student seeking a study, internship or volunteer experience abroad, an international admitted or enrolled student considering or pursuing a degree at Rider University, or a faculty member seeking support for international research and teaching opportunities, the Office of International Education is your first stop for assistance in reaching your goals.
The Office also supports Rider University's Strategic Path Forward through its PROMISE:
Prepared to contribute meaningfully to the changing world in which they live and work
Respectful of all people, rights, freedoms and individual differences
Open to a life of independent learning
Motivated to be responsible citizens who support the common good
Innovative, creative and resourceful
Skilled and thriving professionals, educators, artists and performers
Engaged in their communities as leaders and role models
The Office supports all students for an enriching and culturally engaging experience, which builds intercultural competence and prepares globally-minded citizens and leaders. We believe that the interactions among students, faculty, staff, and administrators with different backgrounds and experiences is indispensable to creating a dynamic and challenging environment in which we can live, work, and learn together.
The Office of International Education is where the international student can find services that assist you in living in the United States. Our office is the place where you should feel comfortable coming to for help and advice on everything from visa problems to personal adjustment issues. It is an office dedicated to meeting your needs and making your time at Rider a success.
Office of International Education
Bart Luedeke Center (BLC) Suite 124
+1 609-896-7717
[email protected]
Open Monday - Friday: 8:30 am to 5:00 pm
Summer Hours: 8:00 am to 4:30 pm (June to August)
Open Hours: Fridays 10:30- 12:00 noon
By Appointment: Tues & Thurs. 11:30-1:30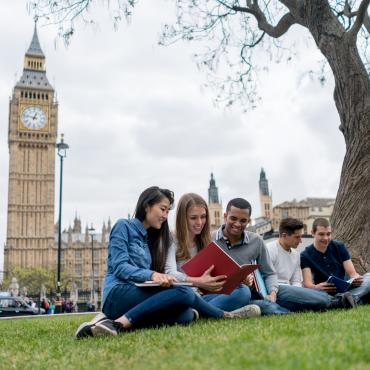 Explore Opportunities
Visit the Study Abroad website or contact our staff for further information and "bienvenidos"!
Study Abroad