Resources at Rider
There are many types of on-campus, online and community resources which may meet your various needs for psychoeducation, support, and personal development. Click on the following tabs for some options.
BIPOC Resources
These articles explore the challenges for BIPOC students seeking mental health treatment and provide links to directories, social communities, online support groups, podcasts, and research on this topic:
POC Reading
Therapy Resources for POC
Mental Health Podcasts by Black Therapists and Therapists of Color
Black Mental Health Organizations
LGBTQIA Resources
Wellness Screening
The Rider University Counseling Services Department Offers free, anonymous, online mental health and wellness screenings through MindWise. Click the link below or scan the bar code to take one. You can take as many as you would like as often as you would like.
Image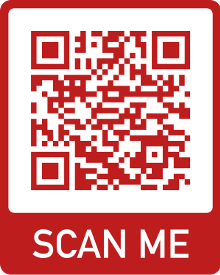 Behavioral health – which includes mental health, substance use, and more – is a key part of your overall well-being. Brief screenings are the quickest way to determine if you or someone you care about should connect with a behavioral health professional. Think of these as a checkup from your neck up. This program is completely anonymous and confidential, and immediately following the brief questionnaire you will see your results, recommendations, and key resources.