Counseling services are free, confidential, and available to students.
Counseling Services, housed in counseling centers on each campus, comprises a broad-range of services available to currently enrolled, full-time students and part-time students living on campus, as well as other students at the discretion of the director.
Wellness Screening
The Rider University Counseling Services Department Offers free, anonymous, online mental health and wellness screenings through MindWise. Click the link below or scan the bar code to take one. You can take as many as you would like as often as you would like.
Image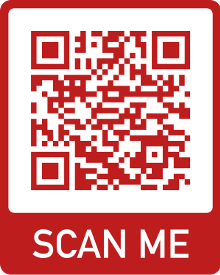 Behavioral health – which includes mental health, substance use, and more – is a key part of your overall well-being. Brief screenings are the quickest way to determine if you or someone you care about should connect with a behavioral health professional. Think of these as a checkup from your neck up. This program is completely anonymous and confidential, and immediately following the brief questionnaire you will see your results, recommendations, and key resources. 
Visit Us
Zoerner House
2083 Lawrenceville Road
Lawrenceville, NJ 08648
609-896-5157
(We are the "White House" on Lawrenceville Rd. near Public Safety)
Mission and Philosophy Statement
Counseling Services at Rider University believes that education includes the development of the total person and not intellect alone. We provide services that are central to the overall mission of the university. These services help students achieve educational and career goals, learn problem solving skills, increase and enhance their capacity to develop satisfying interpersonal relationships and make full use of their potential for continued growth outside of their educational experience.
Thus, the mission of Counseling Services is to provide services of a developmental, remedial, and preventive nature. These services focus on enhancing skills that students already possess while encouraging the development of new ones that will help students achieve success at Rider University and beyond.
We strive to offer these services in an atmosphere that is welcoming and comfortable for all students, regardless of race, gender, ethnic background, age, sexual orientation, citizenship, or physical status.
For further information about Counseling Services, please call or continue to browse our links.
After Hour Emergencies: Contact Public Safety at 609-896-7777