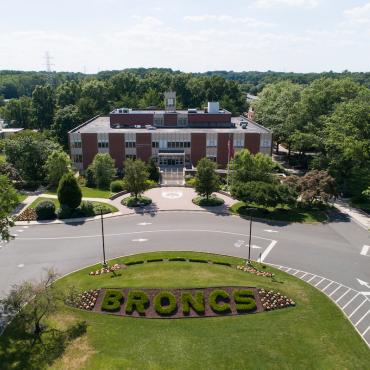 Open the Door to Learning
Learn more about what our libraries have to offer.
Libraries Website
Rider University Libraries are at the center of intellectual life of the University, stimulating pursuit of free and critical inquiry through collaborative partnerships. A qualified faculty and staff support the information needs of students, faculty, staff, alumni, and friends and visitors by offering access to scholarly collections and information sources.
Fostering the development of information literacy and enhancing connections between teaching and learning for lifelong success is emphasized. Moore Library provides welcoming surroundings conducive to preservation and use of the diverse collections. The building is named for Rider's third president, Franklin F. Moore '27, and was dedicated in his honor in 1965 as part of the college's centennial celebration.
Talbott Music Library, part of Rider University Libraries, located on the third and fourth floors of the Franklin F. Moore Library building, supports the music curriculum of Westminster Choir College as well as courses and programs for the School of Communication, Media and Performing Arts.