Live, Study and Work in the Heart of Hollywood
Do you dream of a career in the entertainment industry? Rider's 14-week Semester in LA offers you an unforgettable way to experience and work first-hand in the world's center of media production and entertainment.
Best of all, you'll live and learn in Los Angeles, surrounded and supported by Rider classmates and faculty, with added assistance from a well-connected LA entertainment professional.
Living and Learning in LA
Film screenings, behind-the-scenes tours and mentoring opportunities with successful Rider alumni who work and live in Los Angeles are some of the program's many "bonuses."
That strategic location puts you within walking distance of Warner Brothers Studios and close to Disney, Universal, CBS, NBC and other production companies. In fact, you'll live within five miles of dozens of leading media, entertainment and production companies.
Image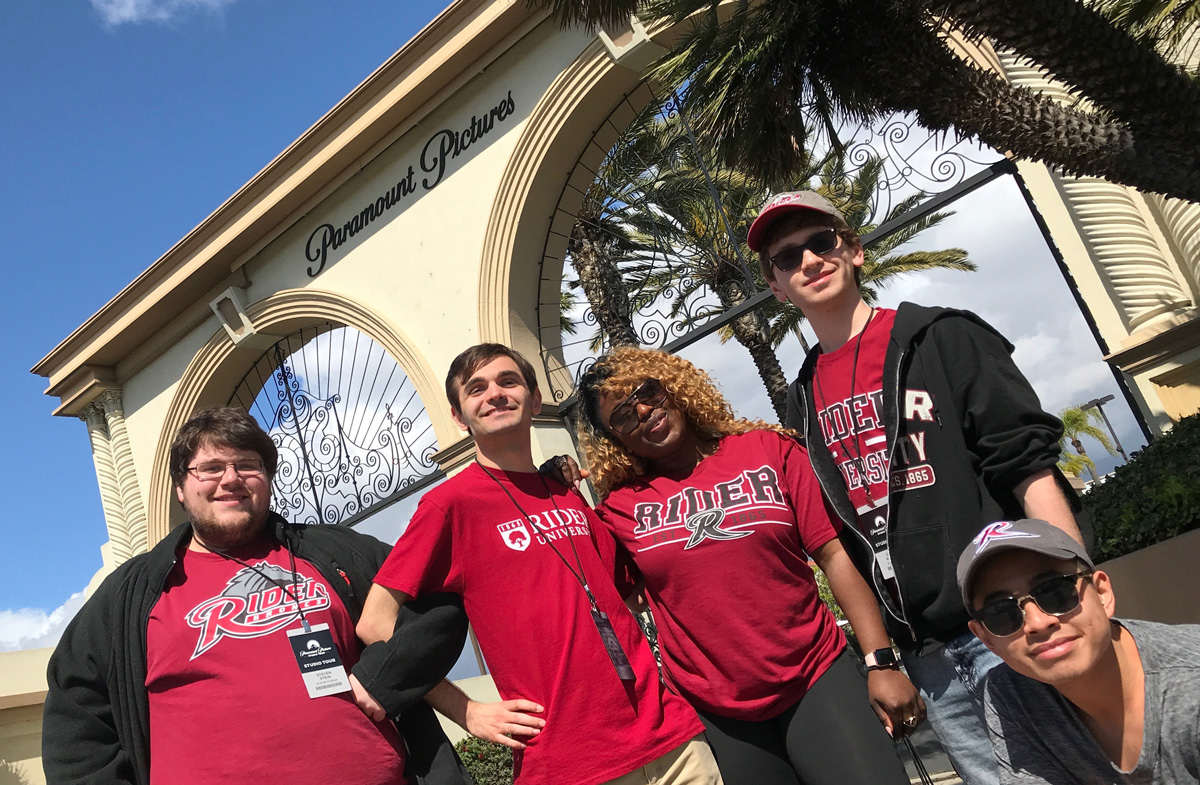 Why Do a Semester in LA?
Connect with industry professionals through internships, studio visits, guest speakers and special events
Learn how to navigate the bustling Hollywood scene
Build an impressive résumé by working in LA's famed entertainment industry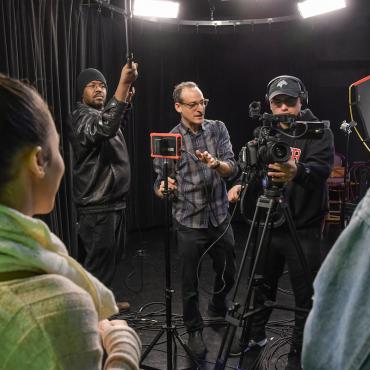 Hands-on Experience
Gain hands-on experience through professional co-ops and internships in film and communication.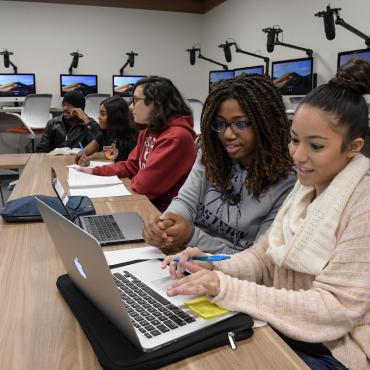 Earn Credits
Earn a full semester of credit through work experience plus industry-related classes taught onsite by a Rider University professor.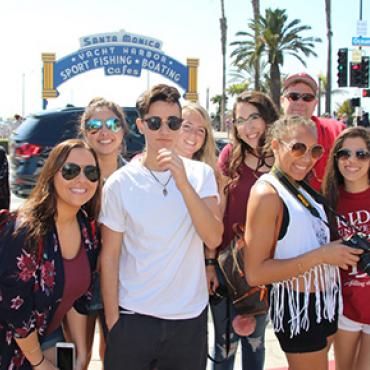 Immerse Yourself
Immerse yourself in the culture and people of the city, and make lifelong connections by networking with industry professionals.
"If you want to work in entertainment, you have to go to Los Angeles. Rider's program gave me the opportunity to test the waters. It's really the best way — low on risk, high on reward. It confirmed my sneaking suspicion that LA is where I want to be."
Colin Coyle '18
LA Internships: Voltage Pictures and KMR Talent
Who Can Participate?
Currently, the Semester in LA is open to senior students at Rider majoring in Film & Television, Acting for Film, Television and Theatre, Graphic Design, Journalism, Public Relations and Sports Media. The University recently expanded the program to include other majors in areas such as business.
As a full-time student, your existing financial aid resources are available. If you have questions about affordability for the Semester in LA program, Financial Aid counselors can assist with your planning.
The LA Curriculum
As a Semester in LA student, you must enroll full-time and complete the following:
FTV 399  Internship/Co-Op Experiences
9-12 credits
You will earn 9 to 12 credits working at one or more industry-related internship or co-operative experiences. The internship component of the program is key to the LA experience by providing an ideal opportunity for learning about the entertainment industry in a focused and experimental manner. Just as important, internships provide students with an invaluable opportunity for networking and building professional relationships. Internships also provide direct and resume-building experiences in the field which will be important in finding employment after graduation. Students carry the responsibility of securing their own internship.
FTV 395  LA Media Experience
3 credits
This course is designed to help you think about how to practically apply what you have learned in college and through your Internship(s) to develop a more focused understanding of the workings of the business that is Hollywood. Using some basic industry constructs (development, financing, marketing, distribution, careers, etc.), you will use your research and experiences to lead the direction of the class. This will be a very practical and applied overview of how the entertainment industry works and how to more effectively turn your internship or co-op experience into your first job.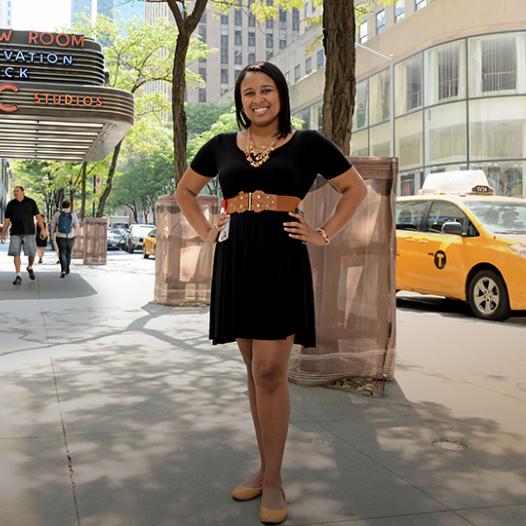 I love living and learning in LA. I've just been here a few weeks and I've already landed two great internships, made new friends and valuable connections. So far, it's a dream come true.
For more info, contact:
Professor of Film and Television, Director of Semester in Los Angeles Program
Fine Arts Building
janes [at] rider.edu
609-895-5594