Tuesday, Nov 7, 2023
Education students can earn credit while teaching in Finland, Barcelona, Sweden and Austria
by Adam Grybowski
Image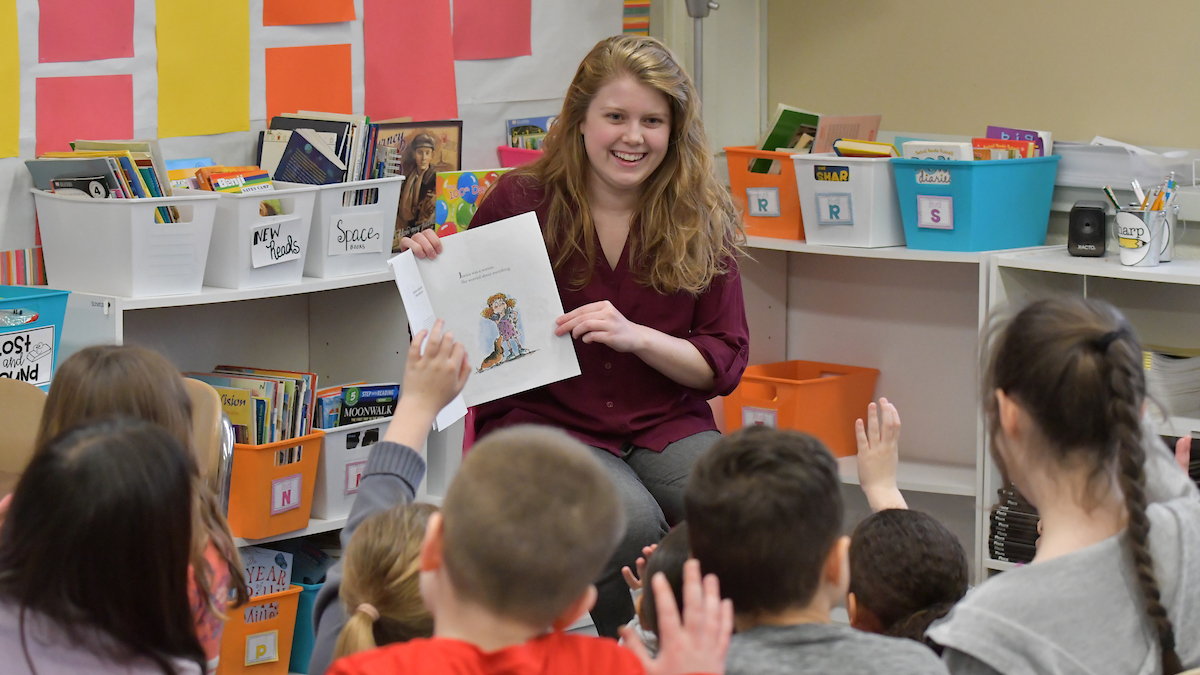 Rider University is proud to announce that students in its College of Education and Human Services will soon have international student teaching opportunities. 
Beginning in the spring 2024 semester, students will be able to enroll in programs in Finland, Barcelona, Sweden and Austria. Participating students will be placed in local schools where they will collaborate with cooperating teachers. 
"Study abroad is so important to anyone because it's a life-changing experience, but it can be especially important for professional educators as they work with increasingly diverse populations," says Dr. Diane Casale-Giannola, a professor in Rider's Department of Teacher Education. 
Student teaching is the full-time capstone experience in both the undergraduate teacher education programs and in the Post Baccalaureate Teacher Certification Program. It helps students develop effective teaching strategies and understandings about curriculum, assessment and classroom management.
International student teaching has been shown to provide additional benefits, says Casale-Giannola, who developed the new opportunities alongside Kim Algeo, the director of Rider's Office of International Education.
Teaching abroad offers an enriching opportunity to live in a foreign country, immersed in a different culture. The experience has the potential to enhance students' global perspective, cultural fluency and teaching strategies, equipping them with valuable skills so they can interact effectively with diverse student populations in local American schools when they return home. Casale-Giannola, whose research interests focus on how international experience contributes to educators' professional development, also believes the experience makes students more marketable as they enter the workforce.
Study abroad...can be especially important for professional educators as they work with increasingly diverse populations."
"The global mindset is really important and it's something that employers are looking for," she says. "It's also something that cannot be acquired through traditional, local or distance learning measures."
Casale-Giannola, who was able to develop the new programs with financial assistance from a Rider University Faculty Summer Developmental Fellowship, has led short-term study abroad trips for education students for 10 years. The new opportunities to complete their student teaching abroad will allow students to have even longer international experiences that were previously inaccessible to them. 
Student teaching is a critical time in the education of students training to be teachers, Casale-Giannola notes. To assist them, Rider's international student teaching program was designed to offer extensive support and collaboration with students, faculty and international partners. 
"Under any circumstances," she says, "this can be an anxiety-ridden semester for students, and being abroad can potentially pose challenges related to confidence and comfort, which is why we want to provide an extra level of support for them."
A pilot program is set to begin in the spring 2024 with students living and teaching abroad in Finland, Barcelona and Austria. "As we're getting the pilot off the ground, we're going to continue developing the program with more locations and more opportunities," Casale-Giannola says.
For more information, please contact Kim Algeo, director of the Office of International Education, at [email protected].