Wednesday, Sep 20, 2023
Partnership focus designed to enhance Rider students' out-of-class experience through hands-on learning opportunities
Image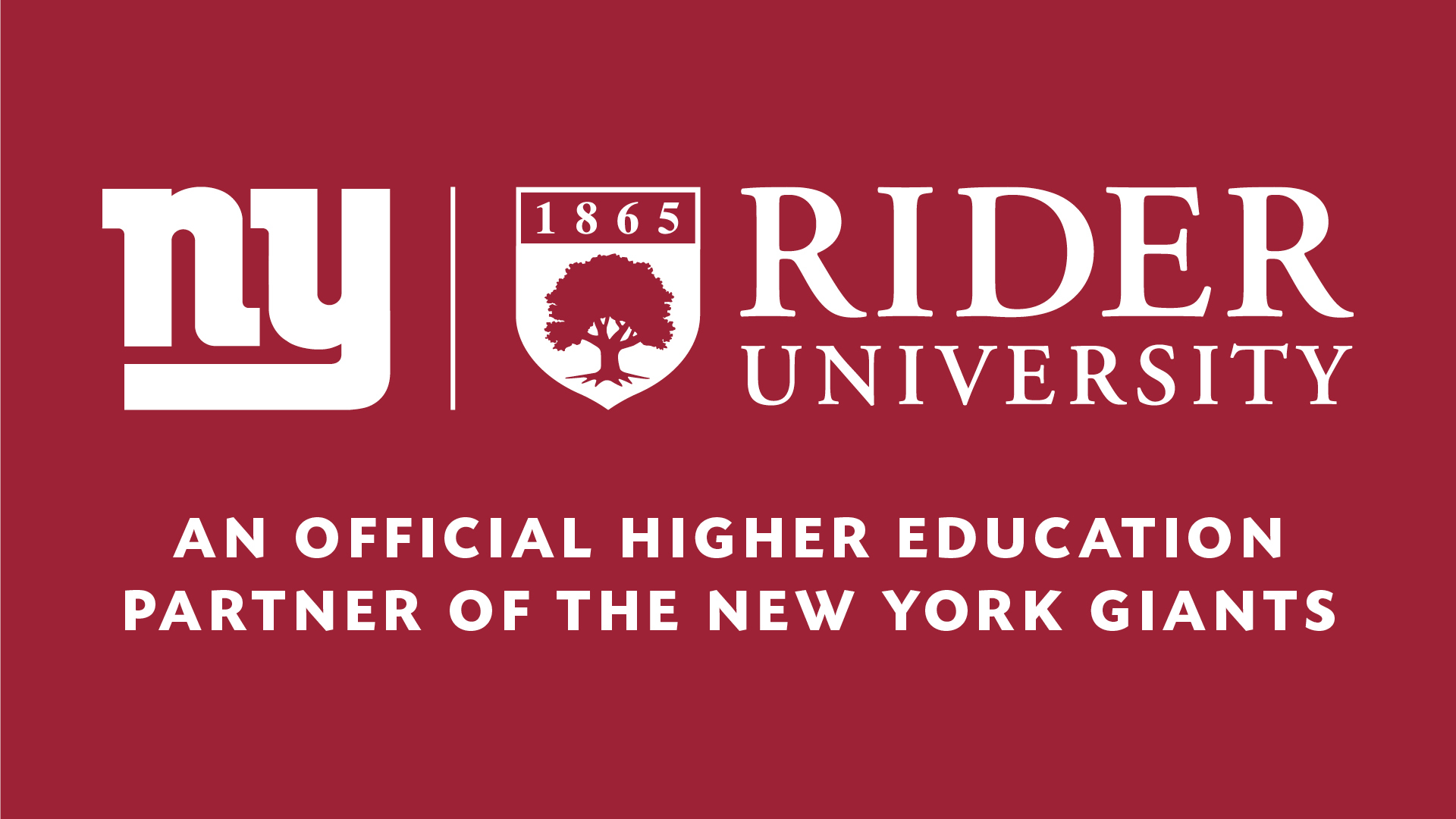 Rider University is now "An Official Higher Education Partner of the New York Giants." The partnership is driven by unique opportunities curated for Rider University students to gain hands-on experience across Giants business functions through part-time, full-time and game-day internships. 
In addition to internships, Rider students will also have the opportunity to conduct a business-related research project related to the sports industry. The topic of the project will be selected by Giants administration and researched in a case study format by Rider students throughout the year. At the conclusion of the project, students will present their findings to members of the Giants' front office. Throughout the academic calendar, the Giants will also send front office members to serve as guest speakers at campus events. 
The partnership also reinforces the Giants' and Broncs' commitment to the community by serving alongside each other annually across community initiatives. The two organizations will collaborate on a joint cause-related initiative, providing the opportunity for members to volunteer their time to benefit the broader community. 
The integrated partnership will be featured across both Giants and Rider channels, including: social media, digital content, events, and game day activations. 
"What distinguishes Rider from other universities is the sum of the many experiences we offer in and out of the classroom," says Rider University President Gregory G. Dell'Omo, Ph.D. "Aligning with the New York Giants will greatly enhance our emphasis on helping students discover their focus and expand upon classroom knowledge through hands-on experiences. We are delighted to be partners with the Giants and give our students this one-of-a-kind opportunity."  
"Rider University shares many of our same core values, which is why we are excited to kick off this partnership," says Jessica Slenker, Giants senior vice president, corporate partnerships. "So much of our business revolves around hands-on opportunities and we are thrilled to create new ones together with the team at Rider University."