Wednesday, May 31, 2023
Class project results in real-world impact for Hopewell Valley Mobile Food Pantry
by Tatiana Sciancalepore
Image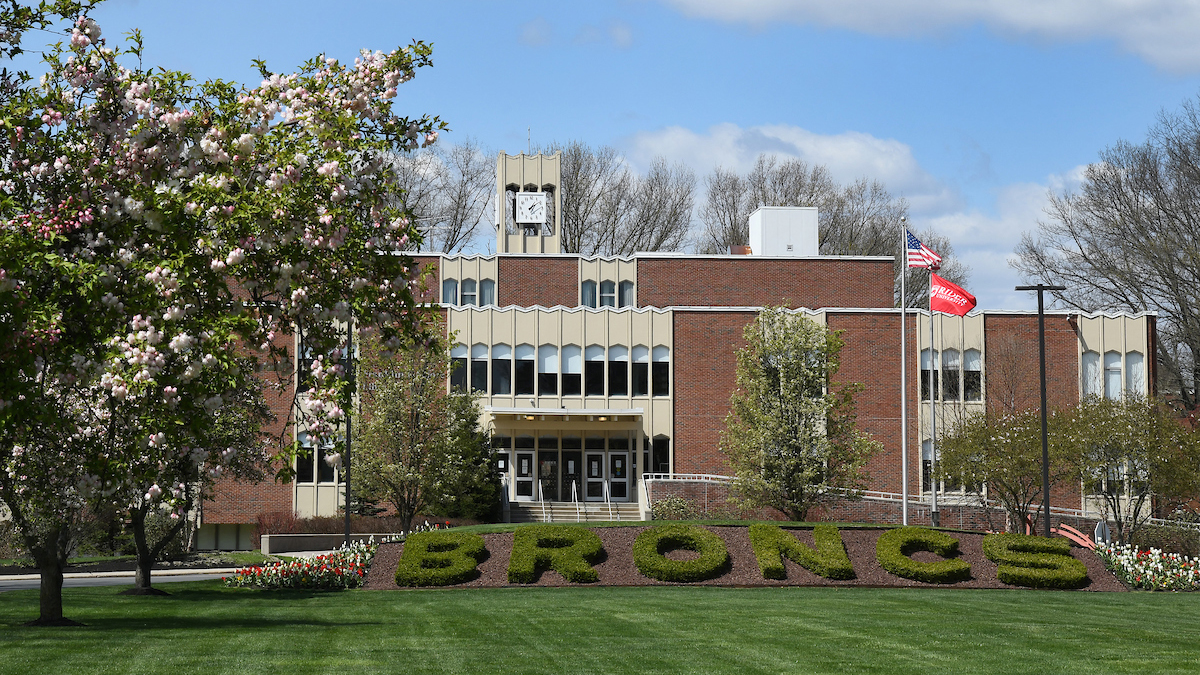 Every year, Professor Devin Spence challenges her students to create a theoretical marketing plan in her health care marketing class. But when Dr. Sharon Sherman, dean emerita of the College of Education and Human Services, approached her about a potential partnership with the Hopewell Valley Mobile Food Pantry (HVMFP), Spence decided it was the perfect opportunity to shift from a theoretical assignment to a practical one. 
The Hopewell Valley Mobile Food Pantry is a volunteer-run organization created in 2020 in response to the Covid-19 pandemic. Since its inception, HVMFP has collected and delivered weekly groceries to more than 300 families in and around Hopewell, New Jersey. 
The semester-long collaboration sought to provide HVMFP with assistance in three critical areas – the need for increasing volunteers, awareness and overall donations – while providing students with the engaged learning component that Rider is known for.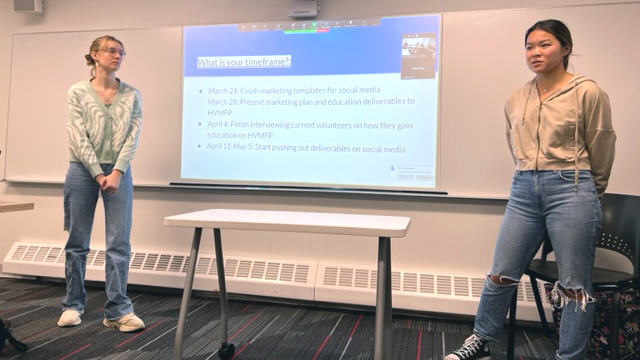 "The class allowed the students to engage with the community, practice their soft skills when presenting to non-Rider 'clients' and gave them real-world, practical experience that I hope they can use as they enter the world after college," says Spence.
One of the most important components of the class' marketing plan involved social media training for HVMFP volunteers, which included demonstrations on how to create meaningful posts, suggestions on which organizations to follow and repost, and the best cadence for posting. Instruction was also provided on how to measure engagement metrics on Facebook.
"We're so thankful that Devin and her class were willing to work with the Hopewell Valley Mobile Food Pantry to help us address food insecurity in the community," says Sherman, who volunteers with the organization on a regular basis. "We were very impressed with their work and we're excited about what it will mean for our future."
Kaitlyn Wong '23 notes that, prior to participating in the class, she was unaware of the prevalence of food scarcity issues in the area. "It was an eye-opening moment to realize that food insecurity is so much more common than I had ever imagined," she says. "Seeing our work as a class be put into practical use, was one of the most fulfilling experiences during my time at Rider." 
For more information on HVMFP, including ways to donate, please visit hvymca.org/pantry.