Monday, Oct 23, 2023
Sam Haines recognized for her work with IBM
by Adam Grybowski
Image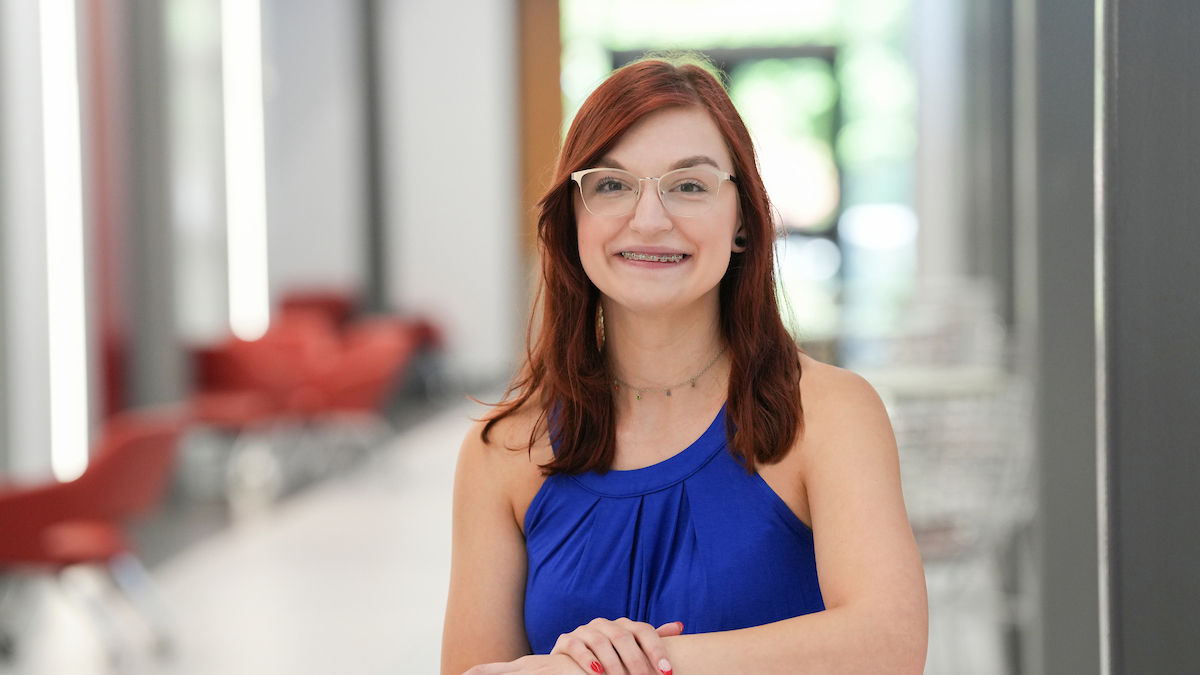 Rider University senior Sam Haines was named to the 2023 Top 100 Intern List, an annual ranking of the top 100 interns in the U.S by WayUp and Yello, two platforms used by  job candidates and employers. 
Haines, a computer science major, was recognized for her summer internship experience at IBM. Being named to the list was humbling, she says, especially because the internship — her first — involved work that was brand new to her. 
"Being able to earn this recognition and stand out in a new field showed me how I can be successful in new ventures," Haines says.  
At IBM, Haines was a strategy communications consultant intern, assisting with data management, consulting with customers and working with watsonx, the company's artificial intelligence and data platform for businesses. While she primarily commuted to the company's office in New York City, IBM also flew Haines to Atlanta to work with clients. 
To be eligible for the list, Haines had to be recommended by a coworker. Selection was then based on a public vote and a panel of industry experts, which accounted for 30% and 70% of the final judgment, respectively. 
Being able to earn this recognition and stand out in a new field showed me how I can be successful in new ventures."
Although IBM was her first internship, Haines has been working several jobs while a student. She is a speech and debate coach for high school students, a lead tour guide for Rider's admissions office and a part-time software engineering aid with Lockheed Martin, an opportunity she discovered while attending the Great Minds in STEM conference in Pasadena, California. Google awarded Haines a scholarship that, along with the support of Rider's Women Helping Women Fund, enabled her to attend the conference. 
A resident of Bristol, Pennsylvania, Haines earned an associate degree in mathematics from Bucks County College before transferring to Rider. A recipient of the Transfer Trustee Scholarship, a highly selective scholarship that provides full tuition for two years of full-time study, Haines founded the University's first transfer student club, the Transfer Student Association, and currently serves as its president. 
She's also a member of the dean's council for the School of Science, Technology and Mathematics and the alumni relations lead of the Gail Bierenbaum Women's Leadership Council.
In addition to her extracurricular activities, Haines has harnessed academic opportunities at Rider as well, especially through forging relationships with her professors. In her second semester, Dr. Md Liakat Ali, an assistant professor in the Department of Computer Science and Physics, encouraged her to further develop a research project about how machine learning could detect breast cancer more efficiently. This June, the research was presented at the IEEE World AI IoT Conference. Haines is now working on a research paper with Rider's Dr. Duo Lu about using artificial intelligence to improve road traffic safety.
Originally aspiring to teach math, Haines first encountered computer science while programming sound boards for local theater productions. "I was curious about what happened in those machines and decided to take my first class in computer science," she says. "I loved it. As more advancements in technology were happening, it continued to spark my curiosity."
Set to graduate in December, she's looking ahead to a career in artificial intelligence.
"I like the possibilities of AI and I want to be a tech lead in that space," she says. "I'm curious to see where it will go next and how that may enhance our overall life quality."