Friday, Nov 3, 2023
University recognized for 14th consecutive year in annual Guide to Green Colleges
by Tatiana Sciancalepore
Image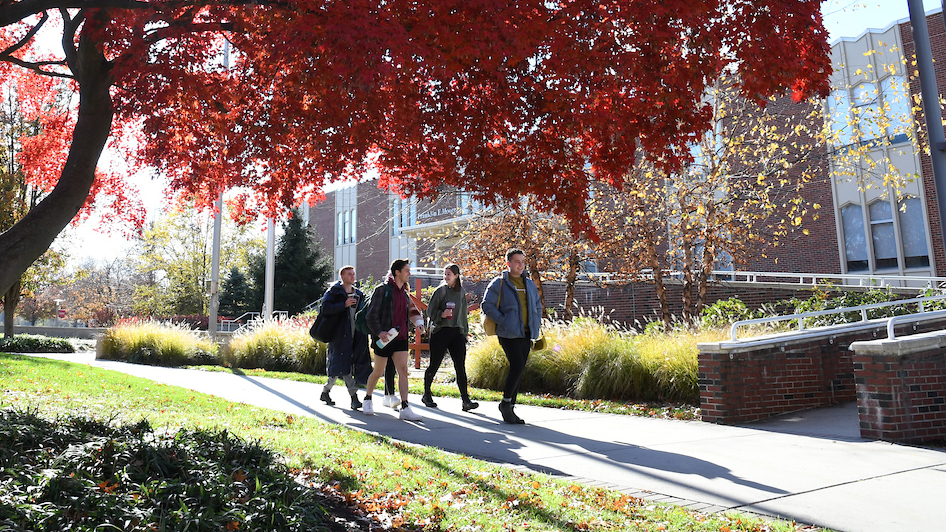 Rider University has once again affirmed its position as a pioneer in sustainable practices, coming in at No. 26 on The Princeton Review's 2024 Top 50 Green Colleges list and maintaining its place on its Guide to Green Colleges: 2024 Edition. 
The annual guide, a go-to resource for environmentally conscious college seekers, has acknowledged Rider's dedication to nurturing an eco-friendly campus every year since 2010.
"I am thrilled that, despite post-COVID and other higher education challenges, we have still prioritized our commitment to lowering our environmental impact and creating a more sustainable campus," says Melissa Greenberg, director of sustainability & special events.
The Princeton Review polled more than 8,000 applicants for its 2023 College Hopes & Worries Survey and found that 69% of respondents indicated that access to a college's environmental commitment information would impact their decision to apply, with 28% emphasizing a significant influence on their decision-making process.
Greenberg echoes this sentiment saying, "As prospective students look for the right fit to satisfy their educational and personal needs, concerns about a changing global environment are playing an increased role in the selection process."
Rider's proactive approach to sustainability aligns with the growing environmental concerns among students. Rob Franek, editor-in-chief of The Princeton Review, expressed pride in highlighting the schools on the list saying, "We recommend them enthusiastically to students who want their 'best-fit' college also to be a green one."
The University's efforts, led by the Office of Sustainability in collaboration with Facilities Management, have resulted in the implementation of numerous eco-friendly initiatives over the years. An on-campus Trigen power plant generates about a quarter of all electricity used on campus and produces hot and chilled water for the academic buildings. A 740-kilowatt solar array outside the fence of Herb and Joan Young Field helps reduce carbon emissions while a SEED food waste digester in Daly Dining Hall can divert up to 400 pounds of food waste from going to landfills per day. The University also has 12 electric vehicle charging stations throughout campus and two LEED-certified buildings. LEED, Leadership in Energy and Environmental Design, is a rating system developed by the U.S. Green Building Council, providing a checklist of standards for environmentally sustainable construction. 
Beyond institutional initiatives, Rider continually fosters a culture of environmental awareness through engaging educational events and programs. From National Campus Sustainability Day activities to Earth Day festivities, residence hall green living programs, various waste collection programs and local beach cleanup initiatives, the University serves as a hub for fostering community education and raising awareness about critical environmental issues. These initiatives not only contribute to the University's standing as a green campus but also nurture a sense of responsibility and stewardship among its student body.