Monday, Oct 17, 2022
Applications now open for Westminster Choir College Organ Scholarship Competition
by Rachel Stengel '14, '20
Image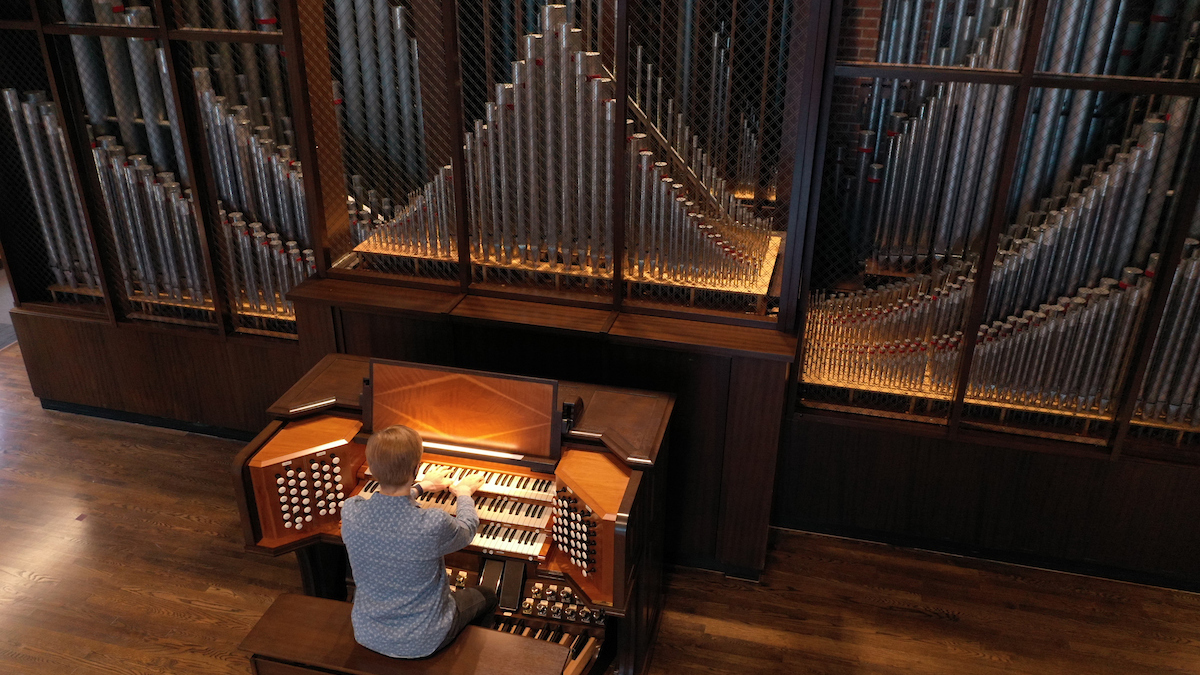 Aspiring musicians have the chance to win one of six full-tuition scholarships to Westminster Choir College of Rider University through the Westminster Choir College Organ Scholarship Competition.
"The new competition presents an incredible opportunity for prospective students who are interested in playing the organ to study at Westminster," says Dr. Jason Vodicka '03, '09, associate dean of Rider's College of Arts and Sciences and associate professor of music education at Westminster Choir College.
Those interested in competing must apply to Rider University by Jan. 15, 2023, to pursue a Bachelor of Music in Music Education or a Bachelor of Arts in Music with organ as their primary instrument. Piano or voice may be selected as a second primary instrument.
The competition will take place on campus during Westminster's Undergraduate Audition Day on Feb. 4, 2023. Prospective students will play two selections of music — one work by J. S. Bach or another baroque composer and one piece by a romantic, 20th century or living composer. Selections may be played on organ or piano.
Performances will be judged by a panel of professional judges, including competition director Robert McCormick '01, organist and choirmaster of Saint Mark's Church in Philadelphia; Dr. Steven Pilkington, associate professor in the Department of Choral Studies, Music Education and Sacred Music; Clara Gerdes, director of music at Most Holy Redeemer and Nativity Parish in New York City; and Thomas Gaynor, assistant organist and choirmaster for Saint Mark's Church in Philadelphia. 
"Organ is a critical part of Westminster Choir College's history and can be selected as a primary instrument for the College's Bachelor of Music in Music Education program or the Bachelor of Arts in Music program which includes tracks in sacred music, music history and music theory, among others," Vodicka says. "I am thrilled that the University has chosen to support organ study in this way."
Westminster Choir College of Rider University has a legacy of preparing students for thriving careers as well-rounded performers and musical leaders. The College's longstanding tradition of excellence in choral singing provides students with a wealth of performance opportunities and the ability to work with acclaimed faculty and guest artists.
For more information, visit rider.edu/organ-scholarship.