by Adam Grybowski
Image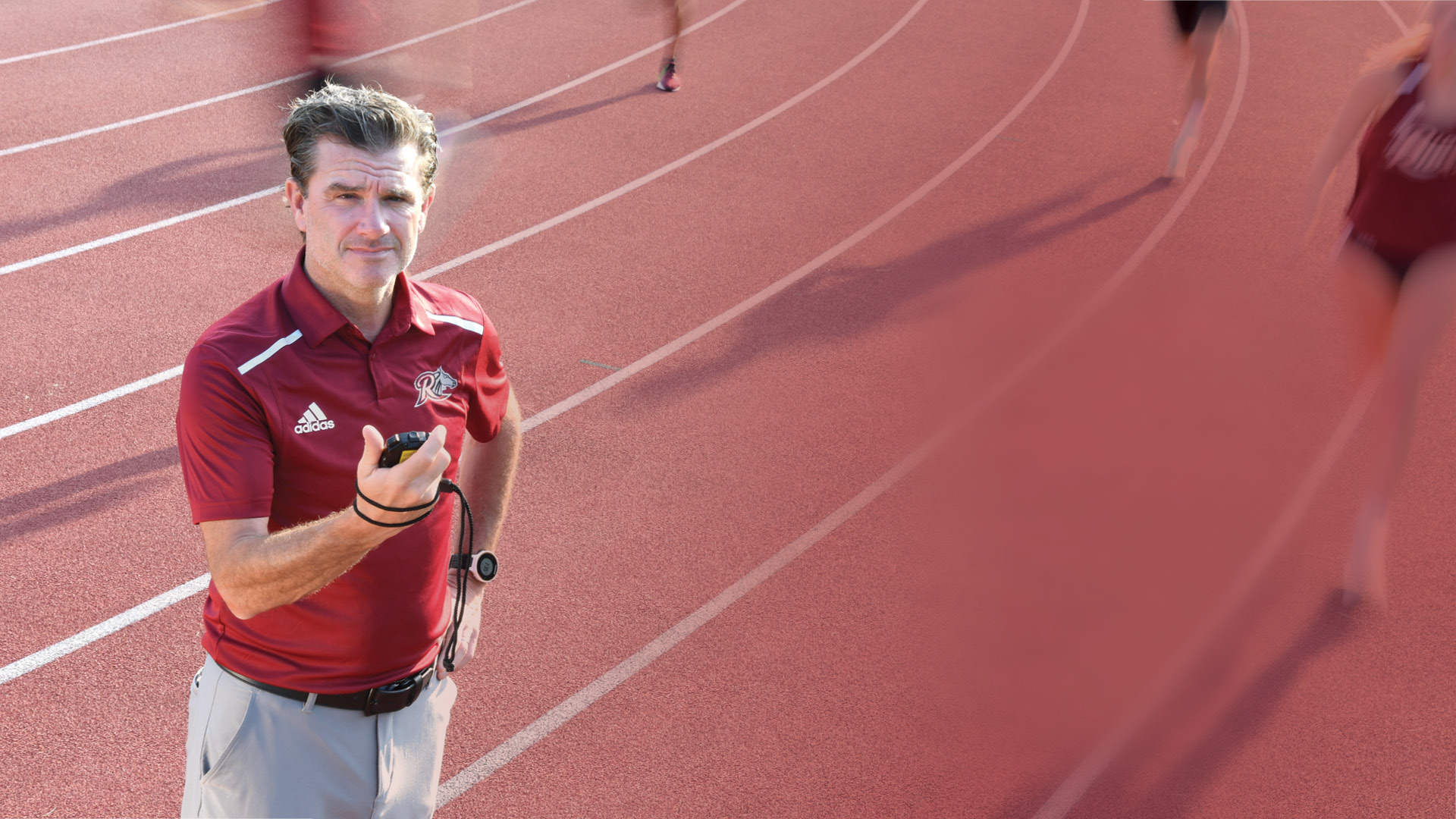 As a coach, Bob Hamer doesn't like to fixate on outcomes, even if the sport he leads at Rider University often revolves around getting to the finish line. Instead, Hamer and his staff prefer to focus on the individual steps their runners, jumpers and throwers need to take moment by moment to succeed. 
"There is no day two without day one," says Hamer, Rider's director of cross country, track and field, "and that's why we have to live in the moment and have a great day one."
Last May, that philosophy helped Rider earn both the men's and women's outdoor and indoor titles during the Metro Atlantic Athletic Conference (MAAC) tournaments. The four victories were a Rider first. The only other time the men and women both earned a title in the same year was 2013, when both teams won the outdoor championships.
Because track and field is among the few sports where the men's and women's teams operate in tandem, one of Hamer's challenges is to build a culture of support when one side is up and the other is down. 
"Even though track can be a segmented sport, we're all in this together," he says. "Winning four titles in one year is unique, and it's something we'll remember for the rest of our lives, but we're not always going to have this kind of success. We have to make sure we not only love winning but can also enjoy the journey along the way."
We have to make sure we not only love winning but can also enjoy the journey along the way."
Hamer's coaching philosophy has been developing since he was a runner at Penn State. The two-time All-American twice helped the Nittany Lions finish in the top 15 teams in the nation in cross country. It was during those experiences when he first felt the pride that comes from not only chasing individual success but representing an entire institution. 
"By putting on the singlet, you're not just representing yourself but your team and your university and those who came before you," Hamer says. "That's something that really shaped me."
Despite graduating with a degree in finance and visions of himself as an investment banker, he switched gears and enrolled in a graduate program at West Chester University, earning a master's degree in sports administration. Two coaching positions, at Devon Preparatory School and Saint Joseph's University, preceded his move to Rider in 2007. Since then, he has been named MAAC Coach of the Year 10 times. 
Now, having made Rider history last season, he knows he faces the complex challenge of leading new teams this academic year with outsized expectations of repeating the championship sweep. As always, Hamer doesn't plan on letting anyone get ahead of themselves.
"We'll be excited, even though we'll have targets on our backs," he says, "and one of the keys to our success will be to stop our athletes from fast-forwarding to the end."