Degrees and Certificates
Rider University offers pathways that will allow you to begin or complete your college degree, prepare for graduate school or medical school or grow your knowledge for personal enrichment.
Associate Degrees
The following associate's degrees allow you to reach your education goal. Both degrees help you reach the first step with 60 credits which transfer easily into our bachelor degrees.
A.A. in Business Administration
A.A. in General Studies
Baccalaureate
The following bachelor's degrees are designed to meet the needs of busy adults. On-campus, hybrid and online format options are available.
Allied Health Studies, B.S.
Prepare to face rapid challenges in various health care environments and gain the skills and credentials to advance. This program is designed for working, licensed professionals in allied health fields. Online format available.
Business Administration, B.S. (B.S.B.A.)
Learn core business concepts and strategies including accounting, finance, human resource management and leadership in Rider's prestigious Norm Brodsky College of Business. Online format available.
Criminal Justice, B.A.
Designed for working professionals in the criminal justice fields, as well as career changers who seek a position in the criminal justice field.
Cybersecurity, B.S. 
Prepare for a career designing, implementing, and assessing security measures to protect computer networks from cyber attacks. Rider's Cybersecurity program is available 100% online to meet the needs of busy adults.
Liberal Studies, B.A.
With concentrations in applied social science with an emphasis in business or health administration, global studies, humanities, law and justice, natural science, and social science, our flexible curriculum prepares you for many career paths or graduate studies. Online format available.
Organizational Psychology, B.A. or B.S.B.A.
Cultivate an understanding of human behavior, group dynamics and how to make improvements in the workplace in an interdisciplinary program that combines business and psychology. Online format available.
Psychology, B.A.
Gain an understanding of and appreciation for the scientific foundations and human service aspects of the field of psychology. Online format available.
Public Relations, B.A.
Develop the critical thinking, strategic planning and strong writing and communication skills necessary to become an effective public relations practitioner.
RN to B.S. in Nursing (RN to BSN)
Designed for working nurses, Rider's online RN to BSN program offers a student-centered, personalized program of study for nurses seeking to advance their professional skills and credentials. Request info about online RN-BSN program.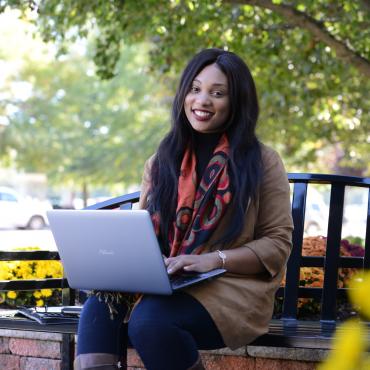 Engaged Learning
Continuing Studies students seeking their bachelor's degrees must complete at least two Engaged Learning experiences (worth a total of 6 points) that reflect the university's strategic themes: leadership, ethics and social responsibility, and global and multicultural perspectives. Students who have attained 31 or more transfer credits only need to complete 3 points.
View Requirements
Post-Baccalaureate
Pre-Medical, Pre-Dental & Pre-Vet
Rider offers students with baccalaureate degrees the opportunity to take the undergraduate science course prerequisites for medical, dental, veterinary or graduate school.
Graduate
Athletic Leadership, M.A.
Whether you're an athlete, athletic administrator, or current or aspiring coach, our M.A. in Athletic Leadership offers you the credentials and training needed to advance in your chosen career. Available in fully online format and hybrid formats.
Certificates
Public Relations Certificate
Designed for students who have or are pursuing a baccalaureate degree and wish to develop essential public relations skills.
Business Basics Certificate
Learn new skills, get ahead in your career, or prepare for graduate study in business.
Business Plus Certificate
Designed for students who have completed the Business Basics Certificate to further hone their business skills and knowledge.
Fraud and Forensics Business Certificate
Learn to detect, investigate and prevent business fraud to prepare for a career in the field of fraud investigation and forensics.