Explore the ever-evolving genre of Gospel music with Dr. Braxton Shelley and Testimony
Join Dr. Braxton Shelley and his gospel group, Testimony, for a live concert and talk-back.
Gospel music is an ever-evolving genre of music. Yet, it is much more than just the music within these broadening and changing parameters: it is an experience. Gospel music is more than chords and singing and rhythm; it is how it makes one feel, how it makes one reflect, and most importantly, how it makes one respond.
This particular music genre is oftentimes relegated to either sacred spaces or academic spaces (meaning in churches on a Sunday morning or a school of music concert). This performance will meld the two spaces together. Participants will have the opportunity to experience the music as well as explore how the experience is created through the composition of gospel music. Ironically, people who participate in this unique genre of music are sometimes unaware of how the experience is created; it is just something they do and have always done.
This performance will be facilitated by Dr. Braxton Shelley, the faculty director of the new interdisciplinary Program in Music and the Black Church at Yale University's Institute of Sacred Music.  Dr. Shelley is also an accomplished writer and a prolific composer for his group, Braxton Shelley and Testimony. Following the performance, participants will have an opportunity to ask questions about the performance, inquire about musical choices in Gospel, and receive tangible tools to continue their involvement of Gospel music.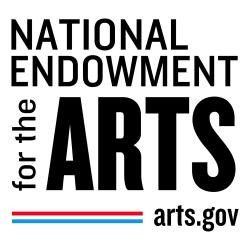 This project is supported in part by an award from the National Endowment for the Arts.  To find out more about how National Endowment for the Arts grants impact individuals and communities, visit www.arts.gov.
 
---
The health and well-being of the Rider community remain our top priority. Prior to attending this event, we ask that all event guests who are not current Rider students, faculty and staff to please review and complete this required assumption of risk agreement.
Based on current university policy, masks are required indoors at all times and must be worn for the entirety of the performance.
Ticket Information
Free Admission

To help us appropriately prepare, please RSVP is you plan to attend this event.

CLICK HERE to RSVP
Date & Time
No dates or times currently scheduled for this event.